WORKING AT BLOOMSBURY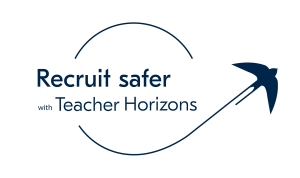 Thank you for your enquiry about employment opportunities at Bloomsbury International School Hatyai
There are currently no vacancies available.
However, we are always keen to meet energetic and talented professionals who would like to join our team. If you wish to be considered for any future positions, please send your CV and covering letter to : hr[at]bloomsbury(dot)ac(dot)th
BLOOMSBURY INVESTS IN STAFF TRAINING
Bloomsbury welcomes applications from qualified teachers interested in becoming part of our dynamic, committed team of professionals! Although we are a relatively small and young school, we are growing, and our aim is to ensure a happy conjunction between Bloomsbury's institutional development and our staff's professional growth. In this way, we hope to achieve an effective symbiosis between school and staff improvement. To help bring this about, Bloomsbury is strongly committed to providing CPD (Continuing Professional Development) for staff (click on the sample images below to see a larger view) to ensure they are kept fully au fait with best practice (as our school's Guiding Statements require).
Staff are a school's most precious resource; this is reflected in the way our CPD budget is set at a generous % of our annual turnover. Details of CPD events are provided from time to time on the News section of this website and on our social media.